The new HomeBuilder scheme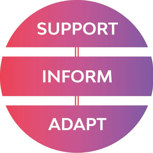 7 July 2020 - Helen Pham, Stella Sun & Craig Munter
In early June the Federal Government announced details of a new HomeBuilder scheme, designed to boost the struggling residential construction sector impacted by COVID-19.
Under the HomeBuilder scheme, eligible owner-occupiers (including first home buyers) will be able to access a tax-free grant of $25,000 to build a new home, or substantially renovate their current home.
In NSW, the HomeBuilder scheme will be implemented when the NSW Government signs the National Partnership Agreement implementing the scheme. Revenue NSW will be the body responsible for processing applications and all HomeBuilder applications will be backdated to 4 June 2020 once the National Partnership Agreement is signed.
The HomeBuilder scheme is time-limited and there are stringent eligibility conditions that applicants must meet, before they can access the grant.
The main criteria are outlined below.
Eligibility
An applicant will be eligible for the grant if that applicant:
is a natural person (not a company or trust);

is aged 18 years or older;

is an Australian citizen;

meets one of the two income caps below:

for an individual applicant, the applicant's income must be less than $125,000 per year based on their 2018-19 tax return or later; or

for couples, their combined income must be less than $200,000 per year based on their 2018-19 tax returns or later;

enters into a building contract between 4 June 2020 and 31 December 2020 to either:

build a new home which will be used as a principal place of residence, where the property value (house and land) does not exceed $750,000; or

substantially renovate an existing home which is used as a principal place of residence, where the value of the renovation contract is between $150,000 and $750,000, and where the value of the existing property (home and land) before renovation does not exceed $1.5 million (knock down rebuilds will also be counted as a substantial renovation);

construction must commence within three months of the contract date.
The grant is not available to owner-builders or applicants intending to build a new home for investment purposes or renovate existing investment homes.
What types of dwellings are eligible?
All dwelling types are eligible for the HomeBuilder grant provided all other eligibility requirements are satisfied. Dwellings such as houses, apartments, house and land packages and off-the-plan dwellings are eligible.
What renovations are eligible?
The grant can only be used for renovations that improve the accessibility, liveability and safety of the property. This means that additions outside the home such as sheds, pools, tennis courts, separate garages, outdoor spas or saunas will not be eligible.
Renovations must also be carried out by a licenced or registered builder (depending on the state or territory) and contracts must be at arm's length and on commercially reasonable terms.
Will individuals be able to apply for other grants if they apply for the HomeBuilder grant?
HomeBuilder will complement existing State and Territory programs and schemes and as such, applicants will be able to apply for HomeBuilder in addition to any other grants they may be eligible for, such as the First Home Owner Grant, the First Home Loan Deposit Scheme or the First Home Super Saver Scheme.
Further information
More information on the HomeBuilder scheme will be made available once the scheme commences in NSW. In the meantime, if you have any questions about the scheme please do not hesitate to contact us.