Construction
Construction projects are typically lengthy, complex and involve multimillion dollar sums. The difference between success and failure often boils down to how well legal and compliance issues are managed before, during and even after the project.
Our specialist lawyers provide legal advice based on a full understanding of relevant law and legislation coupled with a nuanced appreciation of commercial realities. 
Among our key aims is helping clients to manage and reduce risk. We do this by ensuring all legal issues are understood and effectively addressed – from contract negotiation and documentation, through to performance issues, and to compliance matters such as work health and safety.
At all times, our eyes are on the big picture: keeping construction moving forward and freeing clients up to focus on project delivery rather than being distracted by legal issues.
Our construction team are experienced in all the areas that matter: planning law, property law, procurement, building law, WH&S legislation, industrial relations law, finance, insurance, adjudication, arbitration, commercial litigation, expert determination and mediation.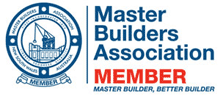 We can:
Help you draft tender documents and other project procurement documents that are easy to understand, protect your interests and achieve your aims.

Help you draft and negotiate plain language, robust construct-only and design and construct contracts that protect your interests, fairly allocate risk and minimise disputes.

Advise you on relevant legislation, including industrial relations, work health and safety, environmental planning and protection, and security of payment at local, state and federal government level.

Advise you on contract administration and contract performance issues including progress claims, extensions of time, delay costs, variations and termination of contract.

Make or respond to payment claims and adjudication applications under security of payment legislation thoroughly and promptly.

Help you resolve construction disputes through negotiation and alternative dispute resolution so you minimise time and cost and can get on with business.

Represent you in NCAT, other tribunals and the courts.

Bartier Perry is a member and sponsor of the Master Builders Association Parramatta Cumberland Division.  We are also members of the Urban Development Institute of Australia (UDIA) and the Planning Institute of Australia (PIA).