Financial difficulty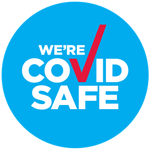 24 March 2020 - Sharon Levy & Emma Boyce
2020 and 2021 has been tough years for Australian people.
The Australian Banking Association have recently released a practical guide to those people finding themselves in financial difficulty as a result of the impact of the COVID-19 pandemic or the impacts of droughts, bushfire or flood. The practical ways that banks can help those suffering from hardship include:
deferring loan payments;

waiving fees and charges;

helping with debt consolidation;

waiving penalties for early withdrawal of a term deposit; or

deferring upcoming credit card payments and increasing emergency limits.
Financial hardship is considered to occur when you're unable to meet your existing financial obligations for a period of time.  In these circumstances banks might be willing to defer or restructure loan repayments, waive certain fees and charges or provide alternative banking arrangements. Each of these measures, as well as others that banks might be willing to consider, could help relieve some of the stress felt by you or your business in a time that is already distressing. By providing options for those people and business facing financial hardship, the banks are trying to do their bit to help all Australians in their time of need.
Thy type of assistance offered will depend on individual circumstances. Any business financially impacted by the effects of COVID-19 or other financial hardship should contact their bank to be assessed on a case by case basis to access the assistance on offer.  Details of your bank's hardship team can be found here.
In addition, as always, the team at Bartier Perry is here to help you. If you aren't sure if your circumstances would be considered financial hardship, please call our hotline on (02) 8281 7980 and you will be directed to the appropriate Bartier Perry team member who can assist you in assessing your personal circumstances and determining the best way forward for you and your business.